Together we are a team – become a part of it too.
Our strength lies in the cooperation and the exchange of knowledge between the individual employees. The common goal is that the employees think and act in an interdisciplinary manner. This is also a principle in our consulting and further training approach.
For the further expansion of HPMlog, we offer you a varied job in consulting and planning, with an excellent opportunity for your further professional and personal development. You have the opportunity to implement your ideas and visions in the conception and planning of supply chains and internal material flow systems. Together we create solutions from analysis to commissioning and the complete achievement of goals.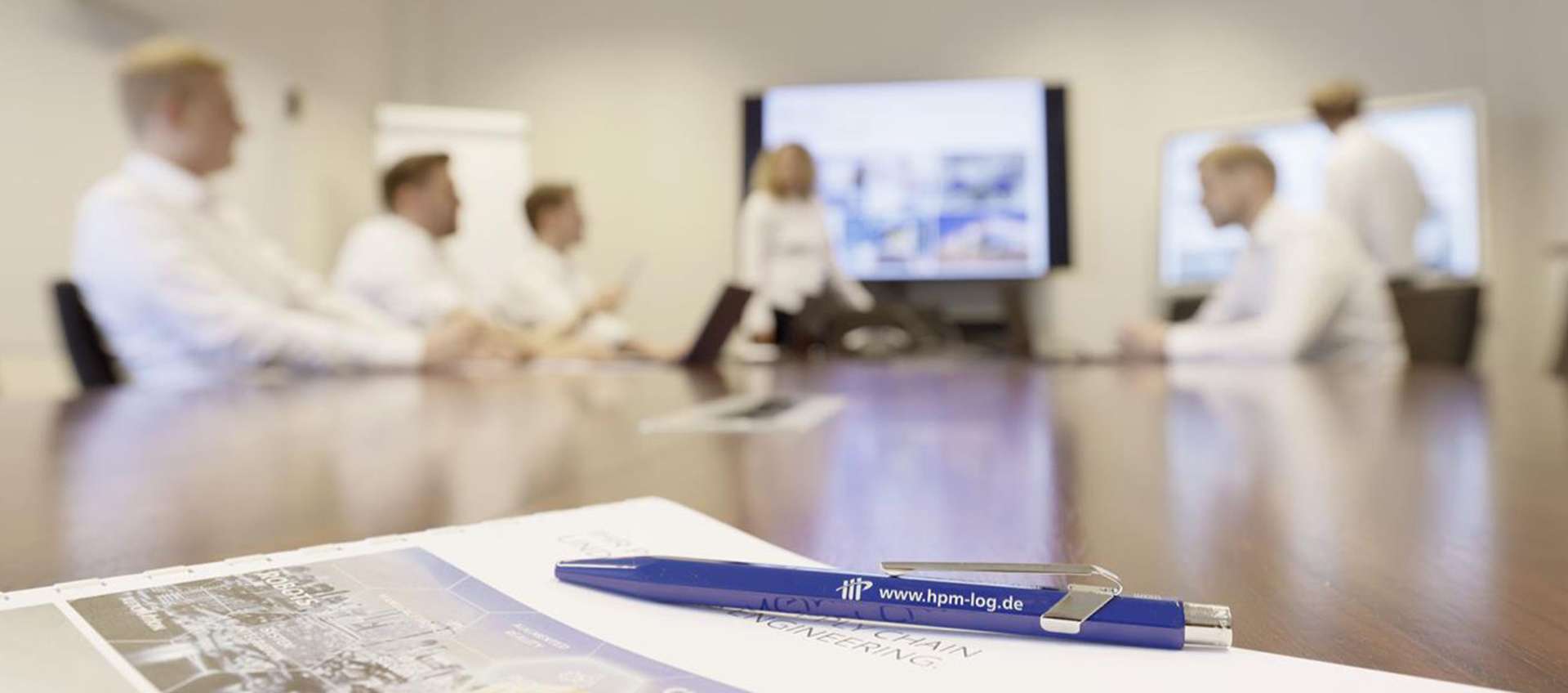 That's what we offer
Work-life balance is more than just a saying for us. We do our best to reconcile both in order to ensure a good work-life balance – for example in the form of:
Flexible
working hours
Working hours can be done individually within the framework of the core working hours
Varied activities
Young and open working environment in a future-oriented and growing industry
mobiles
work
Possibility of mobile working with regulated working hours
Employees-
Events
Employee events strengthen the team spirit and that
sense of community
insight into your options
project engineer
You will work with experienced consultants and in the projects you will learn all the technical skills from our consulting approach. That means you think laterally, consider all potentials in our consulting fields and find the best way. We encourage and challenge you from the start to take responsibility for sub-projects and to design content.
project manager
You have what it takes to be a project manager and not only design the solutions technically, but also lead the entire project to a successful conclusion. As a rule, you will manage two to three projects at the same time, depending on the scope of the project and the location. In addition to the technical competence, you have the communication skills to control the customer teams in the project work – after all, the consulting business remains a personal business.
partner
You already have the right vision for designing project structures. Together we expand the customer network and develop new solutions. You contribute directly and actively to the strategic direction and further expansion of our company.
Does the first glimpse into our environment appeal to you?
Then the next step is getting to know each other personally. Send us your meaningful application documents directly to: karriere@hpm-log.de.
For more information, please visit our landing page at: https://karriere.hpm-log.de or call Brigitte Mangliers, Tel.: 040-360087-0.
You can find our current vacancies here.