Working at HPMlog
One reason for our success is the people behind the solutions – competent, committed and experienced consultants and CAD designers. We advise our customers as we would like to be advised ourselves. Competent, cooperative and result-oriented. A strength of HPMlog lies in the cooperation and the exchange of knowledge between the individual employees. Our goal is for employees to think and act in an interdisciplinary manner. This is also a principle in our consulting and further training approach.
At HPMlog you can expect varied activities in exciting projects. The project work is carried out in small teams and in close cooperation with the customer. This requires broad professional qualifications, methodological knowledge and strong communication skills. Proven methods and tools are available to you for the development of individual consulting and planning solutions, which are constantly being further developed and optimized by our employees on the basis of the numerous project experiences.
As a rule, we develop the solutions for the customers in our offices in Hamburg. And yet the focus is on close customer contact.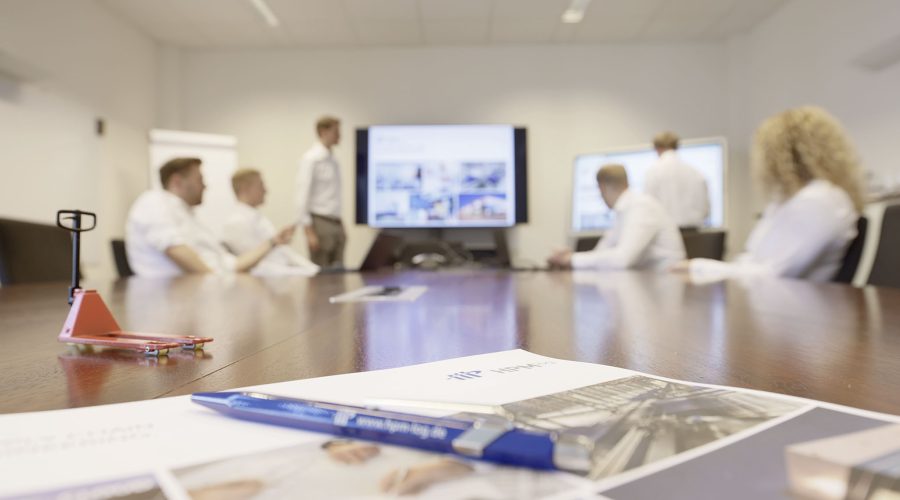 In particular, we are on site with the customer during the analysis phases and for the coordination of the work results. This consulting and planning approach results in a varied mixture of travel days and office days, so that private social contacts are not neglected in the life of a consultant.
For our further expansion, we offer you a varied job in consulting and planning with an excellent opportunity for your further professional and personal development. You have the opportunity to implement your ideas and visions in the conception and planning of supply chains and internal material flow systems.
Together we create solutions from analysis to commissioning and full achievement of goals.
Short lines of communication, open dealings and team spirit among all employees are important to us and contribute to motivation. Reliability and mutual trust enable discussions and the exchange of opinions, which ultimately lead to the best project result.
That's what we offer
The compatibility of private life and work is more than just a saying for us. We do our best to reconcile both and to ensure a good work-life balance – for example in the form of:
Flexible
working hours
Working hours can be done individually within the framework of the core working hours
Varied activities
Young and open working environment in a future-oriented and growing industry
mobiles
work
Possibility of mobile working with regulated working hours
Employees-
Events
Employee events strengthen the team spirit and that
sense of community
Furthermore
Generous workplaces in Hamburg Winterhude, directly on the Alsterfleet
Fresh fruit, coffee, drinks, company events, company pension scheme, insurance, company laptop, travel allowance
Open corporate culture and flat hierarchies
Promotion of professional and personal development through further training measures
Parking spaces in the courtyard
30 days vacation because the work-life balance is also very important to us in other respects
Does the first glimpse into our environment appeal to you?
Then the next step is getting to know each other personally. Send us your meaningful application documents directly to: karriere@hpm-log.de.
For more information, please visit our landing page at: https://karriere.hpm-log.de or call Brigitte Mangliers, Tel.: 040-360087-0.
You can find our current vacancies here.